Those of us who have played the beautiful game of rugby know how wonderful it is, but it's still a relatively unknown sport to most Americans. It isn't as well-known or revered as some of our iconic sports like basketball, football, or baseball, but there have still been a handful of players to play the game that have gone on to become pretty famous figures.
Here are ten of the most famous people who played rugby
#1 Henry Cavill
Superman was back-rower in his youth before a concussion forced him to quit. Cavill, who was born in Jersey, is also a keen supporter and season ticket holder of the island side who play in the Championship, the second tier of English rugby. He's also a keen England supporter. 
#2 Gareth Bale
Gareth Bale, the worldclass soccer player, grew up in the rugby crazy country of Wales, where he was on the same teams as famous Welsh captain Sam Warburton. He, some may say wisely, chose to pursue soccer with the mind that he'd have better success there.
#3 George W. Bush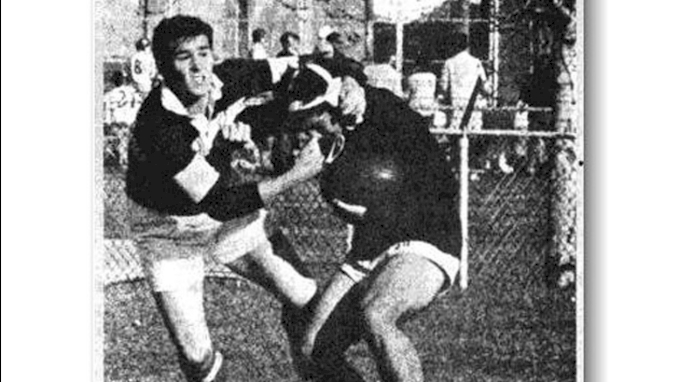 Bush, who served the United States as president from 2000-2008, played a little rugby before then.While at Yale University, George played fullback on the rugby team, and supposedly was an influential part in his team's win over rivals Harvard in 1968.
#4 Russell Crowe
Not only did he play, he even went on to buy the club he supported while growing up, the South Sydney Rabbitohs. Shouldn't be surprised at his liking of rugby, given he has Welsh roots.


#5 Benedict Cumberbatch
in addition to acting, Cumberbatch was passionate about playing rugby while at school.
"Everyone was confused," admitted Cumberbatch on his recreational habits during his school days. There's that chap from the rugby pitch; takes his tackle low and doesn't complain when he comes out of it badly. And oh, look, there he is wearing a wig and prancing around being Titania, queen of the fairies.' I covered all bases."
#6 Daniel Craig
Obviously the best training for playing James Freaking Bond would be rugby, and so it was for Hoylake RFC's most famous Old Boy. It also goes a long way towards explaining why Craig's face looks like it's absorbed a punch or two in its time.
#7-8 Prince Harry and Prince William
The Duke of Cambridge once played rugby alongside actor Eddie Redmayne during their Eton school days, and his love of the game inspired the Welsh Rugby Union to establish The Prince William Cup in celebration of 100 years of rugby union history between Wales and South Africa. Prince Harry excelled at sport at school and was a house games captain at Eton. He has a particular passion for Rugby, and has worked to improve access to sport for all young people. The Prince spent part of his 2004 gap year training as an Assistant Development Officer with the Rugby Football Union (RFU).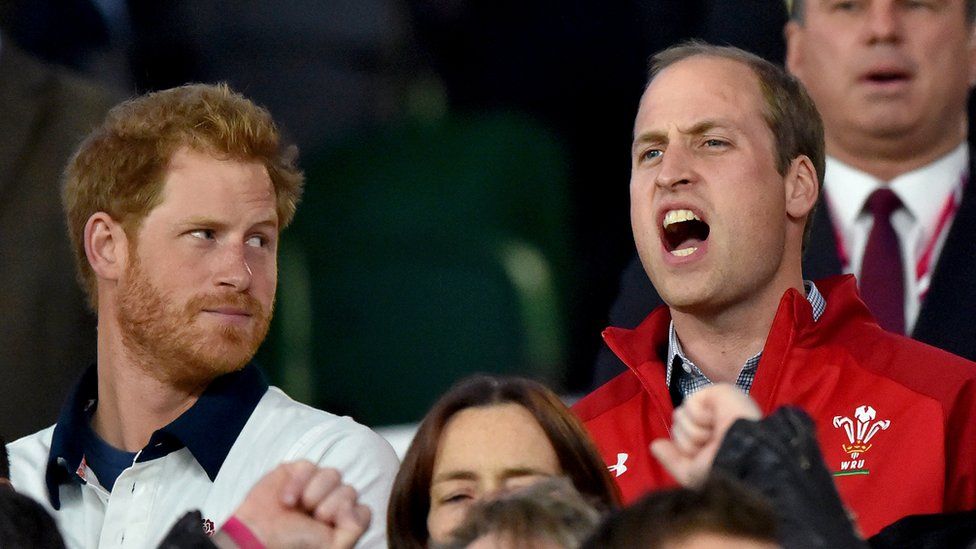 #9 Marc Cuban
Most of us know Mark Cuban as the Dallas Mavericks owner, or as the cool judge on Shark Tank, but before that he was rugby player at the University of Indiana.
#10 US President Bill Clinton
The famous American president spent a year abroad in England on the Rhodes Scholarship to attend Oxford University. Clinton was allegedly a prop in his days across the pond.