For any sports player, Lifting a World Cup is the peak of their career, Steve Thompson, a former rugby union player, is one of the few who can claim to have done it in England's front row in 2003.
Even when we view the tape back-to-back, he can't recall a single second of the event. During his 13-year career for club and country, he was at the heart of the scrum
He was diagnosed with early-onset dementia and likely CTE, a degenerative brain illness linked to a history of head trauma, at the age of 43, which means he has memory loss, disorientation, mood swings, and depression.
Steve was also recently placed on suicide watch
Steve Thompson stated:
"During my playing days I had 80 to 100,000 sub-concussions, that's without the big concussions where you're sort of laid out on the floor.
"The last few years, even the birth of my children, that's starting to go."
"I've stood on the train platform and I was going to jump in front of the train."
"I used to think people who commit suicide were weak and then you're there and you feel like you're the most selfless person by thinking you should do it, because you just feel like you don't want everyone around, to let them down and they would be better off without you."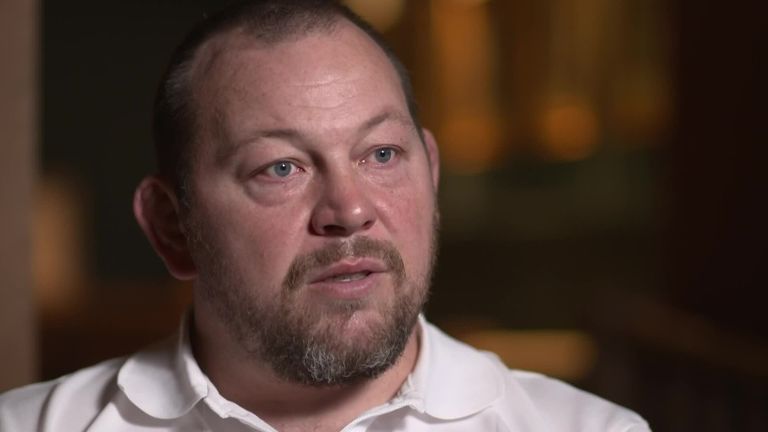 More than 400 former professional rugby union players have filed a lawsuit against the sport's governing bodies, alleging that they were not properly protected against the dangers of concussions.
Steve wants to go even further, with fewer tackles in training and keeping those with suspected concussions off the field for even longer.
The sport's global governing body, World Rugby, said:
"We never stand still in our mission to further cement rugby as the most progressive sport on player welfare."
"This commitment has former players at its heart, but has also driven evidence-based moves to enhance player safety through science, technology, laws and research progression."
"As a result of scientific knowledge improving, rugby has developed its approach to concussion surveillance, education, management and prevention across the whole game."
 "We have implemented coach, referee and player education and best practice protocols across the game, and rugby's approach to head injury assessments and concussion protocols has been recognised and led to many other team sports adopting our guidance."
Steve may have won the World Cup, but he feels his greatest contribution to the game is yet to come: increasing player welfare so that future generations will be able to recall their greatest sporting moments.