Alun Wyn Jones, the captain of Wales and the Lions, discusses some of the toughest opponents he's faced over the years.
Bakkies Botha
This was a man you didn't mess with as a second-row enforcer in South Africa's 2007 World Cup-winning team. With Toulon, he finished his career with three European Cup victories.
Jones said:
"He revelled in it didn't he. Physically he has to be up there. Let's just say he was able to keep the tradition going of the hardest of South African second rows."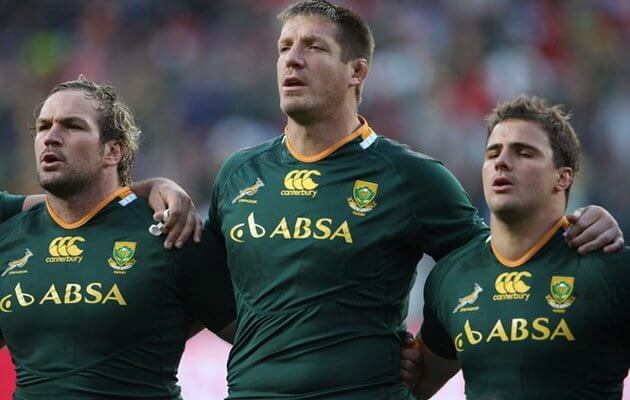 Paul O'Connell
The Irish second row had remarkable rugby abilities, having been one of the best tight forwards in the world for more than a decade. Three-time Lions captain who led the 2009 Lions visit to South Africa.
Jones wrote:
"I remember being impressed with his unruffled demeanour, plus his level of organization. All his socks in one bag, all his shorts in another. Everything decanted into smaller bags within bigger bags"
"You cannot shy away from how effective the guy was in his position."
Owen Farrell
Jones wrote:
"The character, the attitude. You could imagine being a kid of Owen's age when his Dad was playing, looking around at Wigan dressing room, at the men in there, how they went about their lives. Owen was very vocal in training from the start. And I never mind having a bollocking from an outside-half, particularly when they're right. I'd rather know than not know, when I can improve and it's context."
Justin Harrison
Harrison, who is embroiled in a bitter rivalry with former England player Austin Healey, was almost as well-known for his outsized personality as he was for his rugby. He spent the latter years of his career with Ulster and Bath and was a veteran of the 2003 Rugby World Cup.
Jones said:
"Away from the physical side, banter-wise it would have to be Aussie lock Justin Harrison. He was interesting to play against to say the least."
Kyle Sinckler
Jones wrote:
"Kyle Sinckler is good fun, a connection between us in Adam Jones, the tight-head ahead of me for so long for Ospreys and Wales for so long, a coach for him in his formative years was a good icebreaker. I'd like to think we get on. I like his aggression and energy on the pitch. Those are assets that can be harnessed, not controlled."